Residential Snow Removal
Snow and ice can be such a hassle during the cold winter months and lead to safety risks for your home or business. Halton Snow Removal offers quality snow plowing and removal services as well as ice control during the winter months for both commercial and residential properties. Our snow removal services include plowing, sidewalk maintenance and ice melting to improve your safety and mobility of your property during the winter season.
Halton Snow Removal will clear the snow and ice from your property, providing a safe passage way for you and your family. Our team has the manpower and tools to get the job done.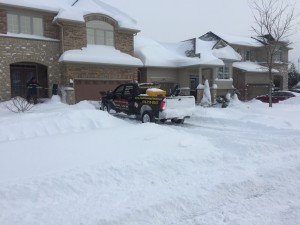 Our staff will come prepared with snow shovels, snow blowers, and snow plows to clear the snow efficiently so that your walkways and driveways are clean and safe.
Halton Snow Removal also provides you with various ice control applications to keep your walkways and steps safely accessible for the duration of winter, and our fast response times during storms means that your walkways and ramps will always be ready for use.
We offer our premium snow removal services throughout Milton, Oakville, and Burlington areas. Our team is passionate about our work and strives to offer the most elite services. Contact Us on our website or call us today at 416-795-8547
Single Family Homes
Town Houses
Duplex's