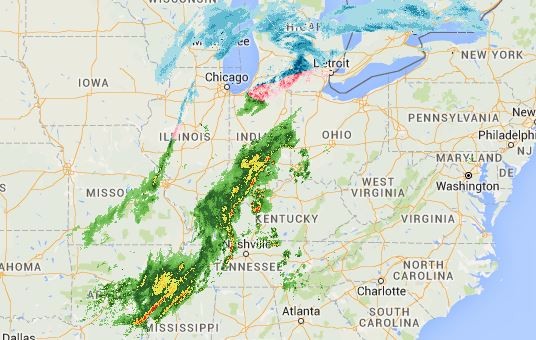 Tuesday, March 1st, 2016 – A severe snowstorm will reach Halton region this evening which we are expecting 15 to 20cm of snow around the dinner hour into the late evening. There is also a smaller weather system moving in that is expected to bring an additional 5cm of snow overnight into Wednesday morning. The impact of this storm will be severe and travel will be slow and dangerous. We recommend canceling any non essential appointments this evening and tomorrow morning to give the storm time to pass and the city plow trucks time to clear the roads.
Halton Snow Removal will be dispatching our trucks mid storm due to the rapid accumulation then again Wednesday morning. It is important that we advise our clients that keeping up with this storm will be nearly impossible for us. Our trucks are also expected to be severely slowed as well due to the weather as we are no exception to dangerous roads.
Rest assured we will be working long hard hours in this storm in an effort to keep everyone as clear as possible until the snow storm has passed.
If you must drive please do so with extreme caution but again we recommend you cancel any and all plans until the storm has passed and the roads are clear.